The season has just started, but the Houston Astros appear to be on pace to repeat
as a 100-plus win ball club and, potentially, become the first team since the late-90s
Yankees to repeat as World Series champions.
In order to post triple digit wins, Houston is going to have to win nearly two-thirds
of its game and the Astros have started the season doing just that.
This is hardly a torrid start, but it is far from a flat start and, unlike those clubs that
have come out of the gates winning more than 80 percent of their games, this win
rate looks sustainable. Remember, baseball is a 162-game slog, not a sprint along a
mile and a quarter track.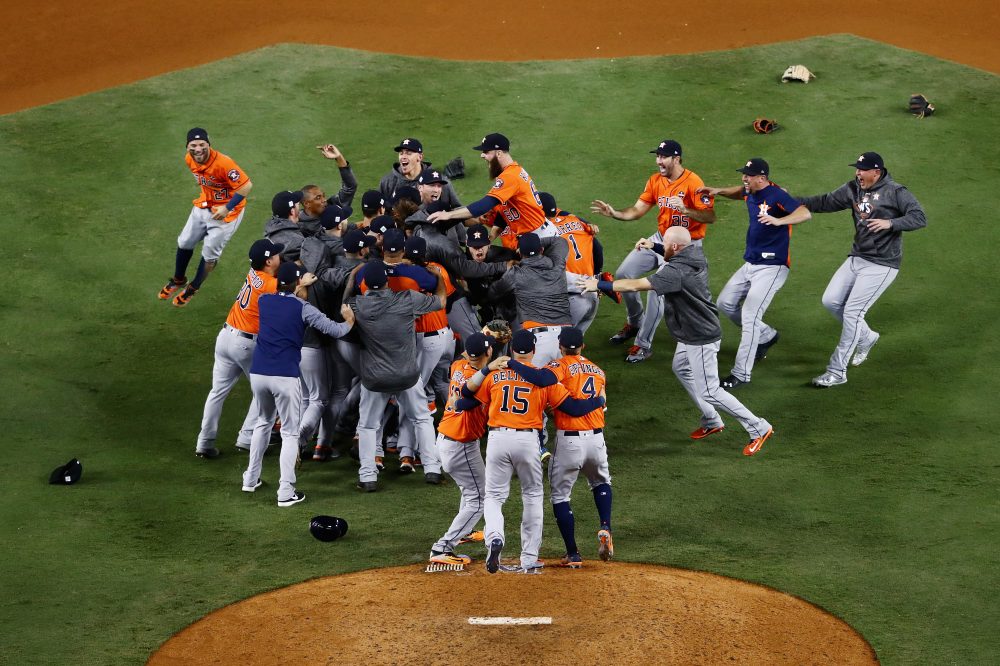 Houston's offense has been good but not great. However, it is going to get better.
Pint-sized powerhouse Jose Altuve has been living up to his MVP-billing and
shortstop Carlos Correa continuing to impose himself at the plate. These two have
kept the offense at the aforementioned "good" rating (yes, highly scientific).
The improvement should come with the return of first baseman Yuli Gurriel, who
appears to have no ill effects from his surgery. Third baseman Alex Bregman is just
24 and is expected to improve on his .284/.352/.475 line from last season.
Add those players to the power-hitting leadoff man George Springer, the solid Josh
Reddick and the established veteran Brian McCann and Houston is going to put up
plenty of runs, at least enough to support its devastating pitching staff.
The Astros boast three starters who could be billed as top-of- the-rotation pitchers.
Justin Verlander gets to lay claim to this position for Houston. The 35-year old is
putting up numbers like he is still trying to prove himself worthy of a Hall of Fame
induction (just to make it clear, he is a first ballot player).
Dallas Keuchel is just three seasons removed from a Cy Young Award and this five-
pitch lefty will calm down after a less than superb start. Gerrit Cole, a pitcher who
has so far lived up to his front-of- the-rotation potential, follows him.
Filling out the back end of the rotation are Charlie Morton, who returns after the
best season of his career last season and Lance McCullers Jr., who has been pitching
respectably after a disastrous first start.
The only real concern was the bullpen. Setup man Chris Devenski has been great,
but Joe Smith and closer Ken Giles had some early struggles before settling down.
They are working on lowering their ERA and building confidence in the relief staff.
There is no reason to believe the Houston Astros will not, at the very least, match
last season's 101-win effort and take the AL West from the Los Angeles Angels, one
of those pesky teams starting the season on fire. In fact, there is little reason to
doubt Houston Astros tickets will be anything but a chance to see a contender and a
new baseball dynasty for the next five years.
Google+