The Western Conference Finals (the unofficial NBA Finals) has been an incredible, almost cinematic experience so far.
Act I saw both teams come out with dominating performances, splitting the first two games. The Warriors' Hampton 5 awoke from their regular season slumber in Game 1, winning 119-106. The Rockets followed this with an iso-riffic rally in Game 2 and won 127-105.
What does Act II hold? Hopefully, these teams can fit in some close games, and, if the league and NBA junkies are lucky, a few overtimes. In fact, this should be expected. Golden State and Houston are too good to simply exchange blowouts. The teams are known for their incredibly efficient offenses, but they both play excellent defense.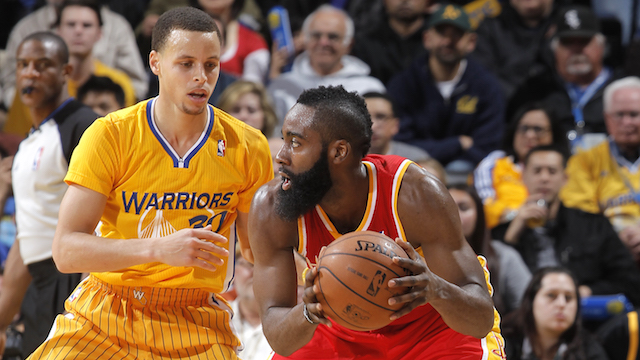 Additionally, each team has its own compelling storyline. The Warriors have to hope Steph Curry gets back in game shape soon. As entertaining as it is to see Chris Paul break his ankles, the series would be more entertaining if Steph was playing at 90 percent at the very least.